Do I NEED A DSLR Camera?
The best camera is the one that you have with you, and in today's time, that is most likely going to be your smartphone.
I know how it is. You see these breath-taking photos that your friends take of their children, or while they are on vacation and you want to be able to produce the same type of photos. You want to take equally stunning images of your family, but you just aren't sure which camera you should buy. You research DSLR (Digital Single-Lens Reflex) cameras and are a bit overwhelmed with the number of choices and price!
I have been there too.
I want to let you in on a secret.
You do not need a DSLR camera in order to be able to capture stunning images of your children, family,  vacations or everyday life.
I promise your smartphone will do.
Your CAMERA doesn't matter. Capturing that moment is what should be most important.
You can take amazing photos.
With a smartphone.
As with any of my blog posts, there are affiliate links sprinkled throughout. If you click on a link and make a purchase, I'll earn a small commission at no additional cost to you. 
Just as Gusteau says, 'Anyone can cook.' I believe anyone can take great photos, with a smartphone.

Click To Tweet
Convenience
If you are dedicated to capturing your family's everyday moments. If you're wanting to be IN the moment. If you're wanting to capture the moments as they happen, you don't NEED a DSLR. What you need is a smartphone with a great camera and you probably already have that.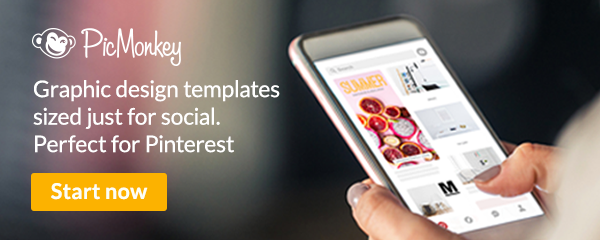 I'm not going to tell you the differences between a DSLR and a smartphone camera, as I have seen so many others do.  However, the photos you're capable of getting with your smartphone, are nothing short of amazing and frame-worthy.
It's quick, it's convenient and it's probably always with you. That's worthy of some serious recognition!
A DSLR is HEAVY. If you're already carting around a diaper or toddler bag, you just don't need that added weight.
Simplicity
With a DSLR, if you're not already knowledgeable about photography, you're going to need to learn HOW to use your fancy camera. Then, you'll need a computer to process those images. (think PicMonkey or Photoshop) Once you learn how to use both your DSLR and the editing software, then you're going to need the TIME to upload those photos to your computer if your DSLR isn't wifi ready. But wait!!! There's more! You're going to need the time to process those images. THEN if you want to share them on social media that's going to cost you even more time on your computer.
And now your toddler wants you to have a tea party.
We're already stressing about needing more time, let's not make things more complicated.
Quality
My suggestion is this…. get a newer smartphone. For the average person, a smartphone with a great camera is going to capture beautiful photos, quickly, easily and conveniently. It's about being IN the moment, not fumbling around with the settings on a DSLR. You can always take your photos to the next level learning how to utilize editing apps. You really can take amazing, frame-worthy photos with your phone.
I'm not going to tell you the things that a smartphone isn't capable of doing. You're a smart person, you know there are some limitations.
But. I WILL tell you HOW to use that smartphone to it's fullest potential.
You CAN take amazing photos.
I've been able to take amazing macro images of bugs as well as breathtaking landscapes, all with my smartphone. I know that if documenting your life is important to you, you can learn to take amazing photos too.
With your smartphone.
I highly suggest purchasing a quality clip-on lens. I feel these lenses extend the ability of what you can create with your smartphone. They're very inexpensive but worth so much more!
Research
You want to make sure that you do your research. What are the key features that are important to you? What are deal breakers?
If the camera on a smartphone is the top priority for you, you need to make certain you've researched the features of that particular phone and its camera.
Does it allow for expandable storage?
What are the megapixels of the camera? Video? Front facing (selfie) camera?
What are features that make that particular smartphone camera better than the others?
Once you feel that you've settled on the best smartphone camera for you, it's time to start learning everything possible that camera is capable of doing. I would like to suggest using the owner's manual, but they really aren't much help these days and you're better off playing with the settings on your new smartphone camera.
Capture
Now that you've done your research and you have your smartphone in hand, I want you to go LIVE! Enjoy the messiness of your days all while effortlessly capturing those memories with your smartphone!
---
---